In 2016 I had the idea of writing a bestiary. In the Middle Ages and the Renaissance a bestiary was an alphabetic sequence of written or pictorial pieces about animals that often had a moral message. My bestiary was to be something looser: an alphabetic sequence of poems with miscellaneous themes. It was an enjoyable challenge. The problem arose on completion, in that 26 poems were too many for a pamphlet, too few for a collection. Undeterred, I put in a first section for the Live Canon First Collection Competition in 2017. When I got through the first round, I was asked to put in "the remaining poems in the collection". After some panicked ransacking of the computer to find other poems with an animal connection. Finally – phew! – enough were found for "Bestiary, and Other Animals". To my delight I got to the shortlist and publication in June 2018. Thank you, Live Canon!
While the bestiary poems were being sifted by Live Canon, I submitted a more traditional debut collection to Oversteps Books. I gave it the title "Let the Wounded Speak", since, when I looked through the poems, I was struck by how many of the voices were of people damaged in one way or another. Oversteps Books kindly agreed to publish in October 2018, so I suddenly found myself with two collections published in a period of less than six months.
In the pipeline is a sequence of some 55 pieces covering the life of Mary Queen of Scots, which is currently doing the rounds of poet friends for comments before being submitted to publishers. There is also an increasing pile of other poems that will hopefully find their way into another collection in due course.
Buy My Books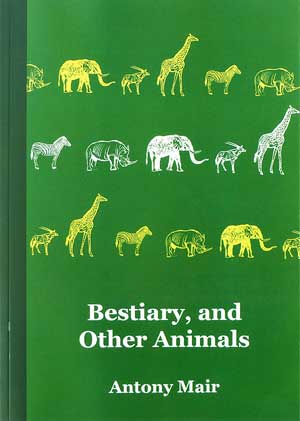 Bestiary and Other Animals £8.00
* Please note you can pay with credit or debit cards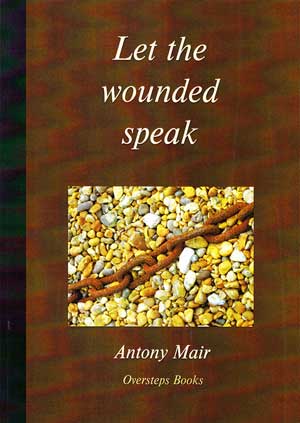 Let the Wounded Speak £9.99
* Please note you can pay with credit or debit cards